So this weekend, one of my very best besties, Pam (AKA Adventure Pam) came up from LA to visit Michael and I, and we all headed to Napa for an overnight at the Meritage Resort and Spa, including a trip on the wine train. Pam hadn't heard about the incident from a year or two back where a group of African-American women (a book club!) were kicked off the Napa Wine Train for allegedly being "too loud." Absolute bullshit, right? So we told her about it just so she could share in our shame for patronizing it.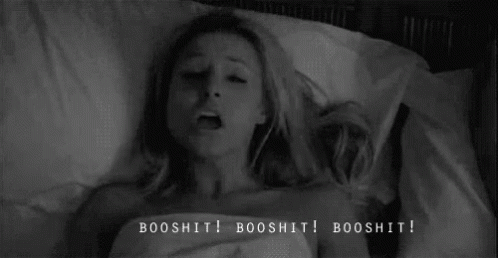 But a wine train is a wine train, and ride it I must.  #dontjudgeme  To make myself feel better, I did make a few jokes about how I was excited to go on the "white train" or just "the racist wine train". Because you know…WINE.
So we got tickets for the Vista Dome Lunch which is about the nicest lunch you will ever have on a train travelling about ten miles an hour through wine country. They encourage you to kick things off with a mimosa before boarding, so we did. Then eventually it was time to board. You walk up a boarding ramp lined with cyclone fencing that has a shit ton of padlocks with people's names scrawled on them. Apparently, these are all placed there by couples who are in love as a symbol of how trapped or locked into their lives they feel. Oh wait, that's not right. Could it be they feel imprisoned by love? I know it's intended to be romantic but honestly, nothing says "love" like a giant padlock.
So we get to our beautiful Vista Dome car, which is vintage and has a dome window for maximum viewing ability (as one might expect from the name). I made a joke about Trip to Bountiful because HOW CAN YOU NOT, and the rest is pretty hazy. Six drinks and four courses later, you roll back into the station, ready to check into the Meritage and take a nap, which we totally did.
Because this is who we are, we read every pamphlet in our room, including the note warning occupants about Cliff Swallows. Pam was reading it aloud to us and paused here, noting that this would be an awesome name for a gay porn star. And from there it was just pure hilarity, since Cliff Swallows is/are endangered and therefore allowed to build nests wherever he/they feel like…including on guests' balconies. Apparently, Cliff Swallows is also a total slob because the hotel adds that should Cliff Swallows leave a lot of unwanted debris on the balcony, guests should feel free to notify Housekeeping, who will happily clean up after this presumably aging messy ex-porn star/endangered creature. I kept imagining a dude in a ratty bathrobe and cowboy boots smoking on the balcony and leaving crumpled up cans of MGD and American Spirits everywhere.
Listen, we are easily amused. But not by normal things, it seems. We headed to the Crush Lounge, which houses a bowling alley and pool tables as well as really outstanding bar food. We liked the food and the fireplace, and while I wanted to play pool, it was super loud and honestly, we just wanted to find a fire pit to sit near and talk. But all the fire pits were turned off! I think we probably could have turned one on and if not, we could have asked one of the really awesome and attentive staff to turn one on, but at that point, we were ready to call it a night.
The three of us watched a cool little sci-fi flick called "The Passengers" with Chris Pratt and Jennifer Lawrence about people travelling in suspended animation for 120 years to get to a new earth-type planet. Only one guy is woken up about 90 years too early and can't go back to sleep, so he decides to totally ruin some hot smart chick's life by waking her up, too. They fall in love, until she finds out he's essentially killed her and then she's mad and goes swimming in a really cool space pool a lot. Oh, and the British Wesley Snipes from 30 Rock is there playing a robot bartender. And later Laurence Fishburne wakes up, explains some shit, then dies. Bonus Unnecessarily Big Name Cameo by Andy Garcia as the ship's captain, who is in like 10 seconds of this movie.  And not even a good ten seconds! It's a ten seconds that makes you realize you just watched a movie with way too many plot holes and a stupid ending.
We slept really well despite the disappointing ending of the film, and awoke to the magic that is BRUNCH BUFFET! And it truly was magical. Trust me, I've been to a lot of mediocre buffets in my nearly 50 years of life, and this one was really amazing. Not only was there the usual breakfast fare, there were cheese blintzes, chicken and waffles, brioche french toast, more charcuterie and cheese than I have EVER witnessed in one place before, a sort of coat-rack thing with donuts hanging on it, and a Made-to-Order omelet bar. Oh, and mimosas for Pam! Coffee for me.
We checked out but stuck around because we had barely scratched the surface of what else was going on at the Meritage. We had a dip in the hot tub, then went to a wine tasting (after which I spent an embarassing amount of money on eight bottles of wine), then went to a coffee shop for a cuppa joe and then lunch back at the Crush Lounge.
I have to take a moment here to share this awesome book that Michael found. I still don't know if he was buying it ironically but I don't think it was. I think he sincerely needs cheering up sometimes and thinks this will help, gods bless his adorable heart.
Feeling desparate? Suicidal? THIS BOOK MAY HELP. Or not. Hard to tell. It's full of pages that have abstract blotchy drawings on them with simple statements about how things will get better and life won't always suck. It's so simple, it's genius. I honestly would have chosen a different title, such as "Please Don't Kill Yourself" or "I Think You May Need Help". But that's just me.
From the little note at the bottom of the cover page, I think this book is assuming an awful lot about what's going on in my life, but generally speaking, it IS a hard time to be a human being right now. And it's nice to know that this book is here for me when I need it.  Interestingly, it was published in 2016, which as we all know was a real stinker of a year.
Anyway, that was our awesome visit with Pam/weekend getaway to Napa. I hope we can make this an annual thing and somehow not become alcoholics. I heart my Pammie. And remember – Don't Kill Yourself, Because You Might Miss a Hilarious Blog Post.